Navigation
Anmeldung
Geben Sie Ihre Mitgliedsnummer und Ihr Passwort ein, um sich an der DARC-Website anzumelden:
WAG Manager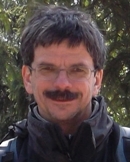 Worked All Germany Contest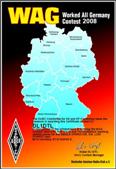 The Worked-All-Germany Contest is a typical "Single-Country-to-DX" contest with a long lasting tradition and now more than 1900 log submitting participants plus several thousand more being active. So WAG generates about 10 000 individual hours of competetive or relaxed activity and fun in our hobby. You collect German DOK for several DARC awards, especially the DLD which is supported by the DARC Contest Logbook. Our participants between 10 and 92 years of age report about the enjoyment of meeting a lot of old and new friends, going to unsual locations like qrp-expeditions to hilltops or sharing experiences of rigs, antennas, software and operating with rookies of all ages at Multi-Operator Stations. Besides a special Rookie category in WAG contest DARC also hosts a training contest for newcomers in the hours before WAG.

As an international participant you will find outstanding activity with several thousand stations from Germany combined with moderate pileups and the bands not being too crowded. If you are operating from a semi rare country like TK or EA8 you will certainly generate some pile-ups. So we hope you'll enjoy WAG.
Welcome to WRTC aspirants
With WAG being choosen as a WRTC qualifying event in 2015 and 2016 we want to welcome all aspirants visiting our website. Have a look around and get acquainted with our contest. We hope you will find all necessary informations, figures and - at last - also pictures about Germany's landscapes and antennas. Let us know what may be of additional interest regarding your activity at wag-info(at)dxhf.darc.de
Until next October: Gl & 73!


Raw scores 2014 are online !
The raw scores for 2014 are online. Please check whether your call is in the choosen category and the score meets your calculations. These are unchecked scores only - our logcheck will start now and should last until about the end of the year.
Thanks for being in WAG 2014 - with special guests JR and X1
Thank you everyone for being active in WAG 2014!
We hope you had fun, enjoyment, success or whatever you expected. As hosts of this party we are not responsible for the one very unwelcome guest shown at this picture from NOAA: A real X1 flare sunday morning then attenuating the bands. So it has been wise to harvest especially 10m already Saturday evening - notwithstanding than 10m didn't die after Mr.X1's appearance.
Yes, we are many
Comments about condx reached from "meager" or "hilarious" to "not bad" or even "very good" especially on Saturday afternoon. Rather unique was satisfaction with the available activity. VE9AA commented in his 3830-report: "This has to be my favorite European contest, with so many German ops on all bands." From further away VK- and ZL-station complained not for the first time that even 500W and reasonable antennas were not enough to be heard easily or at all in Germany. Too much QRN in mostly very densely populated Germany or room for improvement rx-wise?
At the moment it does not look whether there will be so many new records like in 2013 (eight new ones). Quite a few stations reported that they could not reach their goals like 1000 QSOs.
"Mr J" from Saxony activated the mysterious multiplier
Late Sunday morning the first foreign stations crossed the 1000-QSO mark. Mostly welcome for them was of course the activity of Felix (DL6JF), as DK0JRS with the much sought after J-multiplier. As there is no district J, only special DOKs starting with J allow for this 26th multi per band.
From Germany the livescoreboard showed a record endangering score with >2000 QSOs from DL0WRTC (special call after the decision to have World Radio Team Championships 2018 in Germany). It was operated by Manfred, DJ5MW, who won the bronze medal at WRTC 2014 with teammate Stefan, DL1IAO. Like his special DOK WRTC many other non-standard DOKs caused a few hickups and requests. One of this S-DOKs was CM13 handed out by Philipp, DK6SP, from the youth section of Erding (C25, near Munich) that won the internal club competition of DARC. It runs one year with 10 contests on HF and VHF. The winning club then signs with a "CM"-DOK the following year. Oldest participant may have been Franz (DL2AXM) with 93 Jahren (and >150 QSOs).
Teşekkür ederim - tnx to TA
It is yet too early to guesstimate overall participation. Midweek more than 1000 logs were received from 72 different DXCC-entities. In the record year 2013 we had 1912 logs from more than 80 DXCC. Mostly welcome from abroad were of course some rarer countries like Angola (D2QV), the only seemingly near Corsica (TK4LS) and Isle of Man (GD4EIP ) or Ulrich as PJ2/DL8OBQ from Curacao. He decided against maximum contest efficiency and for maximum QSO-opportunities for all and worked also each non-DL-caller during the contesttime- which meant about as much (zero-point) QSOs with non-DLstations as QSOs with German stations. Comparing countries we registered a real jump in participation from Turkey: 5 logs in 2013 and now already 19 less than one week after WAG. Tnx to Mehmet, TA5FA, for a translation of our rules into Turkish.
More picture impressions uploaded by our participants
Less welcome activities were a few runs in the contestfree segments of 40m SSB on Saturday evening which will most likely have no mild consequences for the offenders. But first we will have to check thoroughly with the available SDR recordings. Overall the "traffic scheme" with contestfree segments now in existence for some years proved to be good. Some participants of the simultaneous worldwide radio activity JOTA of scouts said "Thanks" for hamspirit of contesters - which we heartily like to second. Overall it seemed like a big hamradio weekend with WAG and JOTA side by side. TNX to all who contributed to this.
Invisible characters
Now we have to wait for all logs coming in to collect the scores. We want to publish the submitted (unchecked) results as soon as possible after the deadline (Monday, 3rd November). Then the real logcheck will start. We hope to publish final results at the end of the year. But the usual gremlins appear, robbing time for repairing and deciphering logs and playing not only the usual games of most creative logformats ("stf in secret mission" under Cabrillo-file extension...) und categories:
Nasty Joint venture of "Umlaut-thing" and UTF-8
Dozens of nightly mails were exchanged to solve an "Umlaut-thing" which joined with a special configuration in the new version of a just tested new contestlogger. It started when our logroboter flatly denied to accept logs from this new version even if no reason could be seen in the logs - as long as one watched them with regular software.
Only more specialized editors showed three kryptic characters (for experts: "byte order marks"), but not in each log generated by this software. Solution (without digging deeper into UTF-8 and ANSI): As soon as an "Umlaut" (Ä, Ö, Ü...) was in the file and an editor-program like notepad changed something it added those destructive characters. In the meantime problems are solved - and some hairs greyer.
If you want to stay informed what happens now, come back regularly to this site or follow us on tiwtter.
Again our request: Check whether you received a confirmation mail after uploading your log and if you are in the list of received logs. If not, please submit again. Thank you!
WAG - a big and lively prairie for you hunters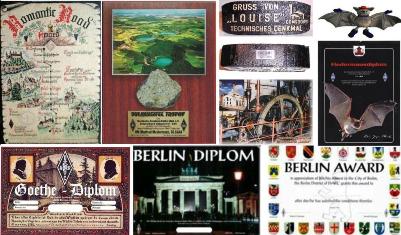 A contest like WAG is more than a competition and a big pool of activity to dive in for the fun of it. With much more than 1000 DL-stations on air from nearly as many DOKs it is also an endless prairie full of live for the award hunters. You may know the possibility to get your confirmed contest qsos credited automatically via the DCL (German Contest Logbook). It works for more than 20 awards from "classics" like DLD or WAE to regional awards, too.
But there is more to chase during WAG. DL stations' exchange is their DOK which is the base for a wealth of German awards of all difficulties. From the big list of the Diplom Interessen Gruppe a few appetizers. Upper row from left to right: Romantic [era not mood] Road Award (stations from 18 different DOKs between Füssen und Würzburg in Southern Germany counting); Vulkaneifel Trophy (stations from nine K-DOKs counting towars the plaque with a vulcano stone); "Louise Trophäe" (a 465 gramm piece of coal from a former briquette plant, now technical museum); Bat-Award (counting stations with M-DOKs) consisting of the diploma and as possible add-on a soft toy bat.
Lower row: Goethe Award (stations from former living places of poet Johann Wolfgang von Goethe to be detected by their DOKs); Berlin Diplom (twosided, requires stations from Berlin with D-DOKs or from DOKs Z20).

Hint: The booty will be bigger when you call CQ, too ;-)


On WAG´s own behalf
After 50 years of DL1DTL managing WAG the task shifted 2013 to DL8MBS, together with DL1RTL. We hope that participants will not notice any difference in how things are handled. There will not be any changes in WAG rules this year. That means of course, too, that the contestfree segments as part of the rules remain in effect so that WAG and JOTA can coexist this weekend with as little interference as possible. So we invite all contesters to join the activity in WAG and hope to meet you in October. And now:
BIG THANKS to Klaus, DL1DTL
Logging programs help with contestfree segments
Not reading our rules before operating or the "heat of the activity" may cause participants to tune into the segments defined as contestfree in the rules. To prevent such unwanted incidents your logging software can help. When using CAT you will be warned automatically using newer versions of UCXLog, DXLog, HAM Office, TR4W or SD. Win-Test allows this also with only a few clicks before the start (see here how easy to do). Other loggers may follow and will be mentioned then, too.
In the meantime WAG says "Thank you very much!" to the follwing helping: DL7UCX, 9A5K, ARCOMM, EI5DI, N4AF and DL6RAI. If your logger does not support this function simply download this tiny pdf-file with the contestfree segments and place it as small window on your operating screen like on the clickable picture on the right.